This recipe is our twist on the famous Spaghetti with Eggs and Bacon. We had a lovely Italian sausage and it seemed like the perfect dish to put it in.
So, let's start with your ingredients list:
300g good quality sausage – we used Lucanica with Chilli from Delicatezza
400g spaghetti (fresh is best)
3 eggs (free range of course)
75g Parmesan cheese, grated
2 tbsp olive oil
2 gloves of garlic, squashed slightly
Salt and pepper to taste
And now step by step instructions on how to make it 🙂
Take a large saucepan, fill it with water and bring it to boil – this is where your spaghetti will be cooked, once the water is boiling. Add some salt and a splash of olive oil, the salt to enhance the flavour of the spaghetti and the olive oil to stop it clumping together.
Prepare your sausages by cutting them into a 1cm cube sized shapes, or thick slices if you prefer would work I guess, depending on the original shape and size of your sausage.
In a frying pan heat the olive oil and start frying your sausages and add the garlic, fry nice and slowly, until they have a healthy brown glow. Remove and discard the garlic. Keep your sausages on a very low heat until you are ready for them.
By this time your water should be boiling away nicely, so it is time to start cooking your spaghetti. Pop the spaghetti in and let it soften and bend and slip into the water itself, don't be standing there pushing it if you're using dried spaghetti, the fresh stuff is already bendy so just pop it in.
While your pasta is cooking it is time to mix all other ingredients.
Warm a large mixing bowl and break the eggs into it. Beat them slightly. Add in the Parmesan cheese and stir it in. Add salt and pepper. Stir till you have porridge like consistency.
As soon as your pasta is done, drain it quickly and add your egg mix into it (do not worry about uncooked eggs, heat from your spaghetti will cook them for you). Toss the contents of your bowl until the egg mixture has covered all the spaghetti evenly.
Add your sausage and again toss until evenly distributed and you are done!
Serve with some salad leaves drizzled with your favourite dressing and maybe some chewy garlic doughballs. Enjoy!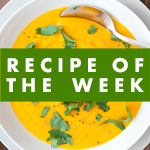 sponsored by British Lion Eggs.